WHAT OUR CLIENTS ARE SAYING
Read below and see what our clients are saying about us. If you have any questions, you may call, e-mail or visit us at the address listed.
Paul K.
Positive Attitude Critical to Stroke Recovery
This past October my mother-in-law suffered a stroke and required at home physical therapy as well as durable equipment (wheel chair, special cushion and special chair to help her stand up). American Home Health assisted in the coordination of the special skills, and durable equipment needed by my mother-in-law, with qualified, respectful professionals that took charge and aided the recovery for her. She has recovered so that she can once again sign her name, and walk with her walker. I appreciate the care she was given because it fostered the positive attitude she had, that was critical to her overall recovery. Thank you from the members of our family.
My Mother is in Great Hands
I have noticed my elderly mother's loneliness and depression improve since hiring a live-in personal care attendant. After the death of my father, it seemed she would never be her normal self. I now rest well assured my mother is in great hands during the times I am not able to be with her.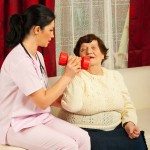 Regained Strength and Movement
My weekly therapy visits in my home, have allowed me to regain strength and movement I lost prior to my knee replacement. I no longer have to worry about safety in my own home.
Thank you for Helping me Stay at Home
Thanks to my companion, I am able to remain at home, knowing I have help with groceries, doctor visits, and any other activities I may have planned for the day. I no longer have to bother my children for help with these activities.
Grateful for Daily Help
I am extremely grateful for my home health aide who helps me bathe and get dressed every morning before daycare. Without her help, I would be lost.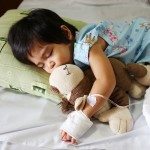 Peace of Mind
American Home Health has given me the peace of mind, knowing my child is receiving daily insulin injections from a qualified nurse in the comfort of my home.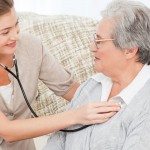 Mary J.
My Mother will be Well Cared For
Thanks to American Home Health, I am confident that my mother will be well taken care of during the times I am unable to be at home with her.