HOME THERAPY SERVICES
We provide many home therapy services that require the skills of trained and certified nurses. Let American Home Health provide loving care for your loved ones that may need assistance taking care of everyday tasks. Our services include Physical Therapy, Occupational Therapy, Speech Therapy and Medical Social Work.
Physical Therapy
Physical therapists help patients reduce pain and improve/restore mobility.  Physical therapists help with ambulation, transfers and the ability to climb stairs. Their goal is to improve strength and function.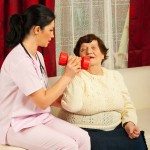 Occupational Therapy
Occupational therapy enables people of all ages to live life to its fullest by helping them promote health, and prevent—or live better with—injury, illness, or disability through the therapeutic use of daily activities.
Speech Therapy
Speech therapists specialize in the evaluation and treatment of 
communication disorders
 and 
swallowing disorders
. Speech-language pathologists (SLPs) work to prevent, assess, diagnose, and treat speech, language, social communication, cognitive-communication, and swallowing disorders in children and adults.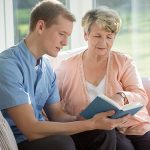 medical social work
Medical social workers help determine patient needs and identify any limitations, barriers, or safety issues that might delay recovery. They also focus on educating patients and families regarding community resources and support services that may be available to them.